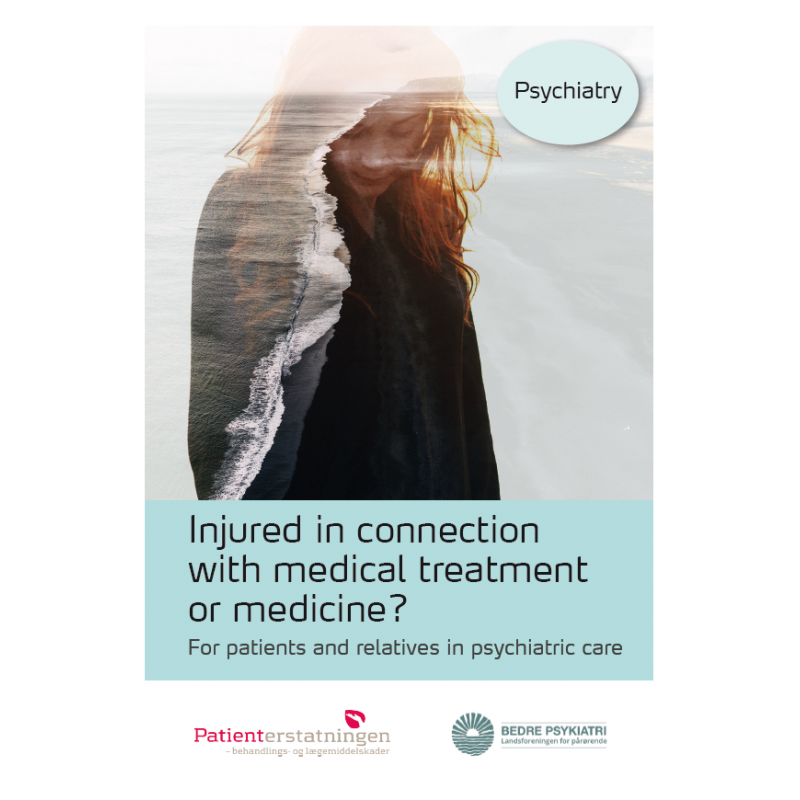  
For patients and relatives in psychiatric care
Psychiatry - Injured in connection with medical treatment or medicine?
Have you been injured after a treatment of a mental illnes?
See here if you are entitled to compensation.
The booklet is for patients and relatives in psychiatry. It's free and comes free of charge.
If you only need one copy, you can download it here.